Home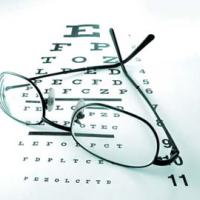 We are pleased to welcome you to our office. If you're looking for quality vision care with a personal touch, we hope you'll give us a call. We look forward to the opportunity of serving your family's eye care needs. We are conveniently located nearby and would be delighted to have you as a patient.
For a full list of services offered, types of payments accepted, insurances we work with and languages spoken as well as facilities and equipment information, click on the service tab above.
Dr. Ezaki is officially on vacation! He is enjoying Strasbourg and having fun in the Zombie Walk Festival!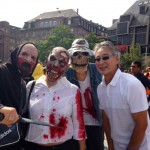 Please Note: Our office will be closed the following days: September 9th, September 17th-19th, September 24th, October 1st. Dr. Ezaki and Staff will be attending vision expos and training classes. We apologize for any inconvenience this may cause.
Dear patients thank you for your ongoing support of our coworker Nannette and her family.  Here is a status update on Jazzlin.  She is doing great! She was discharged from the hospital January 15th. She officially started school as of February 12th. She's doing great being at home and back in school. Therapy is making her stronger by the day along with practice at home. She is now able to sit at the edge of the bed with no assistance and can write and draw her beautiful pictures again. It will be a long recovery but with patience, time and faith Jazz will be back to herself again!